Wedged between steep mountains and a calm corner of the bay, with unwavering
walls snaking up the surrounding slopes, Kotor is one of the most popular
destinations in Montenegro, famed for its charming, UNESCO-protected Old Town
with museums, churches, cafe-strewn squares, Venetian era palaces and picturesque
cobbled streets.
Tivat Airport is only 5 kilometres away, with regular flights to Belgrade, Moscow, Paris and London and dozens of charter flights to various destinations during the summer season. Kotor is connected to the Adriatic Highway and the rest of the coast and inland Montenegro by the Vrmac Tunnel.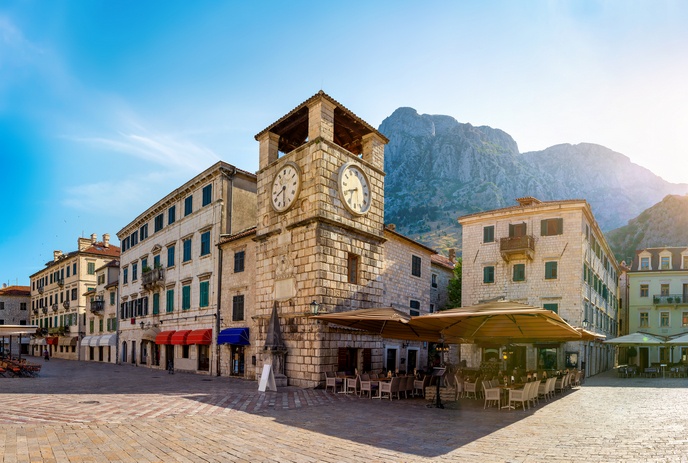 There are no sandy beaches in Kotor, but there are plenty of spots to take a dip along the seaside promenade, as well as in nearby Perast and Tivat.
Kotor offers a host of leisure activities that include climbing up the meandering Upper Town Walls for an excellent view of Kotor and the bay from the Church of Our Lady of Health and St. John's fortress (1350 steps that stretch some 4.5 km directly above the Old Town), paragliding from the top of the high surrounding cliffs, hiking to Krstac, where the path leads to a small waterfall with crystal-clear water, past mountain goats, up rocky switchbacks with commanding views over the bay, and through a dense forest.
The cultural offer of Kotor includes the Cathedral of St. Tripun (11th century), an impressive Romanesque-Gothic building that houses the remains of St. Tripun, the patron saint of Kotor, the Church of St. Nicholas, the largest Orthodox church in the Old Town, the Maritime Museum that displays the rich maritime history of Kotor, located in the Baroque Grgurin Palace, as well as the islands of Gospa od Škrpjela and Sveti Đorđe (St. Đorđe), which are located across the Peraštan Bay.
Also, one of the attractions of Kotor is the Kotor Carnival, you can read more about it here.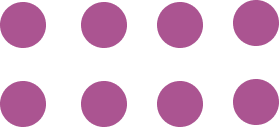 See the best of what's currently on offer in Kotor.
THE TIME IS RIGHT TO INVEST IN
MONTENEGRO'S BOOMING PROPERTY MARKET